TO DATE MY JEWELRY HAS BEEN WORN BY MADONNA, ASHTON KUTCHER, DEMI MOORE, DONNA KARAN, AND ELIE TAHARI. IT'S ALSO BEEN WORN ON THE TODAY SHOW, LARRY KING, NANCY GRACE AND WPIX.
Press Articles
Rachel Brown Featured in The Artful Blog
Rachel Brown Ana BeKoach One-of-A-Kind Gold Bangles, Cast in 14K Gold and engraved with a 'Ana Bekoach' - 'creating miracles' Kabbala prayer that connects our soul to the forces of creation, purifying our physical and spiritual life for the creation of miracles.
New York-based gemologist Rachel Brown designs jewelry based on her study of the Kabbalah -which reveals the spiritual teachings of the universe and hidden secrets of the Torah written in a book called the Zohar, the definitive text of Kabbalah.
A Few Goody Gumdrops
Betsy Brown famous blogger of A Few Goody Gumdrops interviews Rachel Brown
http://www.afewgoodygumdrops.com/2015/03/rachel-browns-kabbalah-inspired-jewelry-collection.html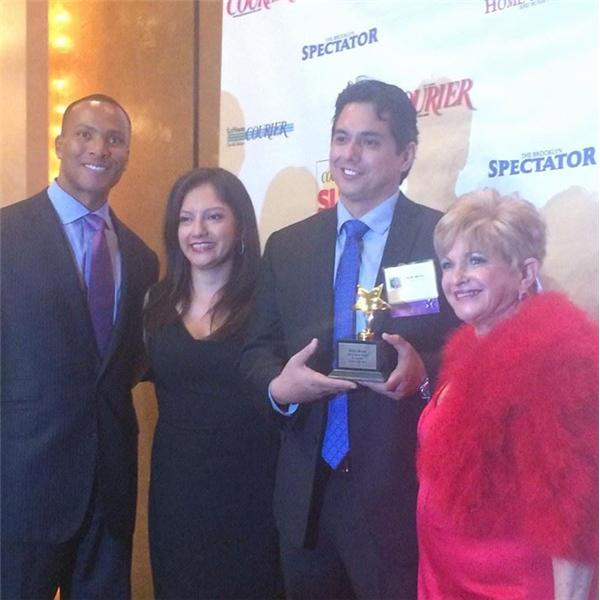 Ricky Brava Interviews Rachel Brown
isten in on Ricky Brava and Rachel Brown's conversation and find out more about this fabulous Jewelry Designer!
Spiritual Jewelry and Custom-Made in NYC
When Madonna and Demi Moore looked for jewelry that was not only beautiful, but had a deeper purpose, they turned to Rachel Brown's unique creations.
It's Rachel's greatest dream to be able to combine her lifelong passion for designing beautiful things with the spiritual fulfillment she endlessly receives through her study of Kabbalah.
As a gemologist, Rachel has always been fascinated with gemstones and the visualization of color and light.
Amazing works by an amazing artist!
Make sure to find out more and see her wonderful pieces on her website www.rachelbrownjewelry.com
The Ricky Brava Show is sponsored by www.MortgageFloat.com and Apollo Financial Group
Beautiful Stranger TV Feature
http://www.beautifulstranger.tv/posts/rachel-brown-0
Rachel Brown featured on Beautiful Stranger TV
Beautiful Stranger is a vibrant community of lifestyle trendsetters sharing their personal style and insider secrets. We curate a marketplace of influencers to share their unbiased opinions and style stalk streets and screens to uncover fashion and beauty trends to create interest and drive product sales.
Each Beautiful Stranger has their fifteen minutes of fame to share what they use, love and buy. Where they shop, hang out and get their goods. With one quick click on the shopping cart, you can now live the Beautiful Stranger lifestyle and buy many of the items our insiders mention.
Linger Magazine
June 2011: Linger Magazine
Venus In Balance
December 2009: Venus In Balance
Dans Papers Luxuries section
April 2009: Dans Papers Luxuries section